Python is one of the finest and most easily readable programming languages that can be clubbed easily with other powerful platforms. This platform allows professionals to express core concepts just in fewer lines of code. It is integrated with a dynamic type system and automated memory management. We, at Codoid, provide all our programming solutions based on the customized requirements of our valuable clients. Our team of software professionals provides modern programming solutions in the Python programming language. Our Python-based solutions help our clients to meet their business objectives with full assurance.
Python Services we Offer
We keep ourselves updated with the exclusive technologies and provide a large range of Python web design & development services:
Web Application Development

We convert your business ideas into reality by offering tailor-made Python solutions. Our professionals provide ultimate web applications with unique features.
Prototype Development

Our experts have the rich experience of working with all sorts of web development services based on this high-level programming language. We create competent design prototypes with our innovative approach.
Migration

Our experts are well acquainted with the Python programming and migration services. We serve Python migration services to our clients with complete accountability.
Support & Maintenance

Our prime objective is to deliver state-of-the-art solutions and provide instant maintenance support related to Python web services.
Benefits of Choosing Python Web Design & Development Services
Easily accessible platform documentation

Powerful GUI frameworks: PyGTK, PyQt, wxPython

Out-of-the-box availability on Mac OS X/Linux/FreeBSD platforms

Easy to learn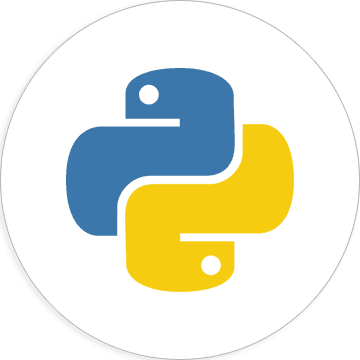 Lots of well-maintained libraries
Reliable web frameworks: Django, Zope, CherryPy, Flask
Powerful IDEs: Eclipse with PyDev, PyCharm
Easy to use cloud hosting: Google App Engine (GAE)
Advantages of Offshore Python Web Development with Codoid
100% Money Back Guarantee, if not satisfied
End-to-end Python web development services
Fully customized Python development
Stylish theme with beautiful UI to hook visitors & boost revenue
Thoroughly scan all the code, themes & plugins to ensure your app security
Get trust of a brand which has developed 1500+ Python websites
100% clean W3C compliant code
Agile Development methodology, On-time project delivery
Track progress via Easy Communication- Chat, Skype, and Phone