Accessibility Testing in an Agile Environment
A US-based eLearning company wanted us to test their Learning Management System for its accessibility and help them reach the market at a quicker rate.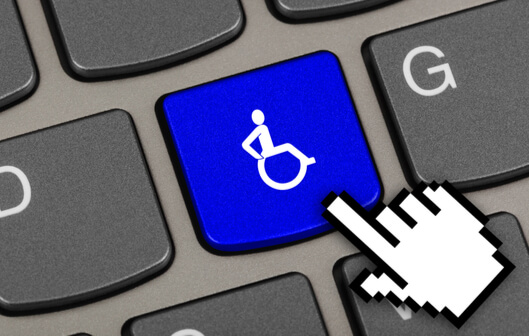 Tools Used
JAWS and NVDA Screen Reader in Windows Machines.

Voiceover Screen reader in Mac Machines.

Orca Screen reader in Linux Machines

ChromeVox Screen Reader in Chromebooks.

Color Contrast Analyzer (CCA) for testing the color contrast levels .

Bookmarklets for testing specific success criteria.

ArcToolkit & Axe extensions for automatically detecting accessibility issues.

JIRA for effective ticket management in their Agile environment.
Looking for an Extended Team
Being an educational platform there was no room for any oversights as it will have direct and severe impacts on the student's learning experience. But they did not have enough internal bandwidth with the required expertise to test all their modules across multiple operating systems, browsers, and devices such as iPads, Chromebooks, Windows, Mac, and Linux Machines.
So the company was looking for a highly reliable accessibility testing team that can work seamlessly with their internal team to complete the testing process in a limited time.
Completing Ahead of Schedule
We performed thorough accessibility testing on all the prescribed device combinations before deployment.
We ensured that their modules were accessible to the platform-specific screenreaders, tested with 200% & 400% zoom levels, and validated Color Contrast for partially blind or color-blind users.
We provided a comprehensive solution that went beyond the regular checks as we had the user experience of a person with visual impairments in focus when testing.
Since the entire project was practicing the Agile methodology, we made use of our lean test scripting approach to keep up with the numerous changes that came through. Though we had to test across all the required device combinations, the proficiency of our skilled accessibility testers in using all the various screen readers and other accessibility testing tools made it possible for us to keep up with the demanding requirements and even complete the tasks even before the sprints ended.
The clients were very much impressed with the efficiency and expertise that they even let us work on tickets from the next sprints to save time. We are proud to say that we were able to successfully complete the project well ahead of schedule. But most importantly, we can say without any doubt that we delivered maximum quality with our comprehensive testing approach.
Amazing clients who
trust us