ELearning Testing Against Tight Deadlines
In this eLearning testing case study, we will be showcasing the highlights from our partnership with Palo Alto, a global cybersecurity company.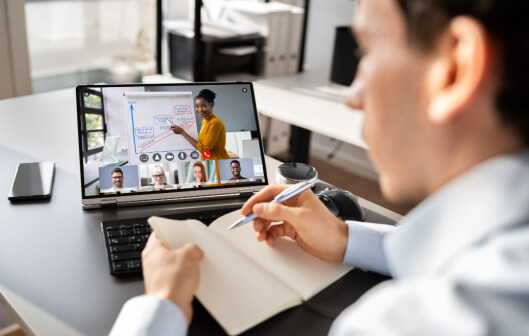 Tools Used
JIRA for Bug Management

BrowserStack for testing on real devices for the specified combinations

LMS Sandbox for accessing their courses

Grammarly for validating the Spelling and Grammar in the course
Palo Alto's eLearning platform was rich in features as it included numerous videos, images, quizzes, and audio. The courses had to be tested across a wide range of device browser combinations to ensure a seamless learning experience for the users. Since they also had a fast-paced rollout schedule to keep up with, they needed an experienced eLearning testing company to take up the challenge.
Comprehensive Test Coverage
We created a conclusive checklist that covered every single feature & functionality starting from the login process to attending tests and viewing the results. Our checklist covered navigation, video playback in different speeds & quality, video transcript, mini-player functionality, dark mode usage, all video interactions, and also spelling & grammar issues.
Covering All Major Device Combinations
In addition to the complexity of testing all the features and functions in each course, we also had to test it on multiple device and browser combinations. So our testers would test the courses in parallel on all the required combinations to keep up with the tight deadlines. The desktop combinations included testing the eLearning platform using Chrome on both Windows & Mac and using Safari on Mac. When it came to mobile devices, we tested using Safari on iOS and Samsung Internet on Android (Samsung Devices).

Testing with Dark Mode
As more and more users are starting to use their devices in the dark mode, the client wanted to make sure that their product is fully compatible with it. So our incredible capable testers performed conclusive tests to ensure the content was easy on the eyes of the user and that no usability issues arose due to the color changes. We achieved this by performing color contrast analysis for the text and by inspecting if UI elements such as the video progress bar were affected due to the change in color.
Amazing clients who
trust us