Today Quality Assurance has a substantial and game changing role in the success and infallibility of software. QA outsourcing to a professional testing firm is one of the smartest decisions for a company – possibly a business game changer. Placing trust of QA to an expert QA testing company, accelerates the software development process and enhances efficiency, effectiveness, and maintains objectivity. Third party QA outsourcing also reduces costs significantly – in fact, a QA specialist firm would cost less than hiring in-house experts.
Your company too may be toying with the idea of outsourcing the complete software development process, and we recommend choosing an experienced company that can guarantee top quality result through a highly accomplished and cohesive team.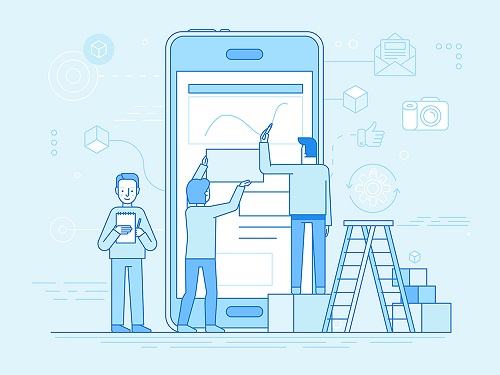 Many companies also think of outsourcing the entire Software Development process but hesitate to go with the idea. Many companies and startups having developed a product consider outsourcing its quality assurance. Outsourcing, in this case, means implementation of the testing stage by a third party company. Such products may include websites and web applications, desktop, mobile apps and other. The most appropriate variant of quality assurance outsourcing is to choose services of an experienced company which guarantees an excellent team and high-quality result.
We list some of the myriad benefits of quality assurance outsourcing – definitely not an exhaustive list!
Efficient and objective assessment Separating coding from testing makes better sense, as this would lead to an unbiased assessment of the software. Coders might find it hard to objectively look at bugs and errors, whereas using a team that has no role in the development of the software, will ensure impartiality. QA outsourcing to an expert company with in-depth knowledge and years of experience will insure that the software is tested rigorously and thoroughly.
Maintain confidentiality of Code Third party QA outsourcing means that without sharing details of coding, your business will still be able to gain unique testing scripts and the 'assurance' of faultless software. Your company would not need to worry about the breach of Intellectual Property Rights.
Convenient terms and work aligned with budget A mutually beneficial working contract will ensure that the outsourced company would work as per the terms and conditions, including timelines and budget. This places responsibility on the software testing company to complete the assignment in time and as per the client's requirements, thereby mitigating risks.
Lowered Cost With an outsourced professional company, your business does not need to worry about downtimes owing to absenteeism or excessive team workload. In addition, the overheads of office space, maintenance, salary and benefits, food, electricity, and others, do not exist with a QA outsourcing company – thereby reducing costs. By outsourcing the software and QA testing, your company will be able to focus on its core business.
Use of Contemporary Tools, Techniques, and Abreast with Current Trends A specialized QA company worth its salt will remain current with the latest trends, techniques, and tools – which would include a lode of tools to test a wide range of technologies on several different devices, operating systems and platforms.
Conclusion As a top QA Outsourcing and Software Testing company in India and overseas, our experienced teams work around the clock, ensuring that your projects are completed successfully in the shortest possible time. Our 'always ready and available' approach, ensure that clients from any part of the world would be at ease working with us. We offer high quality and innovative solutions, with a laser like focus on customer satisfaction.
The many benefits of QA outsourcing that we have mentioned are part of the tightly woven fabric that is Codoid, meaning that we offer value for every buck you spend. With the many processes, it is highly recommended that you outsource QA to reap the myriad benefits of working with a superlative and knowledgeable team. All you would need to do is allowing your business and workforce to concentrate on your core business to bring about accelerated growth in the highly competitive business marketplace of today.