As the name suggests, Endtest.io is a great option if you are looking for a great option for automating your end-to-end and regression testing. The best part about Endtest.io is that you could do all this for both mobile and web apps without having to code. So the end result here is that you get is quicker evaluation of quality for your products since it is instrumental in overcoming the bottlenecks that come with traditional testing. Being one of the best automation testing companies, we are always on the lookout for the best tools that can streamline our automation testing process. Endtest.io is one such tool that we have found to be very resourceful. So in this blog, we will be exploring why you should consider Endtest.io, and help you get started with it as well.
Why is end-to-end testing (E2E testing) Important?
E2E testing is crucial as it helps to thoroughly test the entire software by modeling and validating real-world scenarios. Since it is executed from the standpoint of an end-user, it helps establish system dependencies and guarantee that all features & integrations function as intended. So the chances of a system failure due to the failure of any of the subsystems becomes very less.
Why Endtest.io?
If you have done your own research on test automation solutions, you might have come across Selenium which is a very popular open-source tool. But Selenium lacks various features such as native video recording of tests, integrations with Jenkins, Jira, or Slack, e-mail notifications, and test scheduling. That is where Endtest.io comes into the picture as it addresses all these issues to give you a complete package.
Endtest.io is simple to use and has a very intuitive user interface. So even junior QA Engineers can work with it without any prior experience. Endtest's website is also surprisingly simple to use and offers a lot of helpful documentation that can guide you through any doubts. If you are still finding it hard to resolve an issue or if you need additional help, you can reach out to their super responsive customer service via email or chat to get swift replies. Since they are open to suggestions that can help better your workflow or their product, you can approach them with your ideas. In fact, we have already discussed an option to include special characters with their team.
As stated earlier, we can also use Endtest.io to automate regression tests. Similar to E2E testing, regression testing is also very important and it will ensure that a recent program or code modification hasn't broken any current features of the product. So regression testing becomes a must when introducing new features, repairing errors, or dealing with performance difficulties.
Getting Started with Endtest.io's End-to-End testing
Now that we have seen the capabilities of Endtest.io, let's find out how you can start using it. First and foremost, you would have to Sign up to EndTest by visiting this link and then log in using the valid credentials. Once your account creation is complete, you'd have to install the Endtest.io Chrome Extension (Web test recorder Codeless Automated Testing). So you needn't have to download any separate software for Endtest.io to work.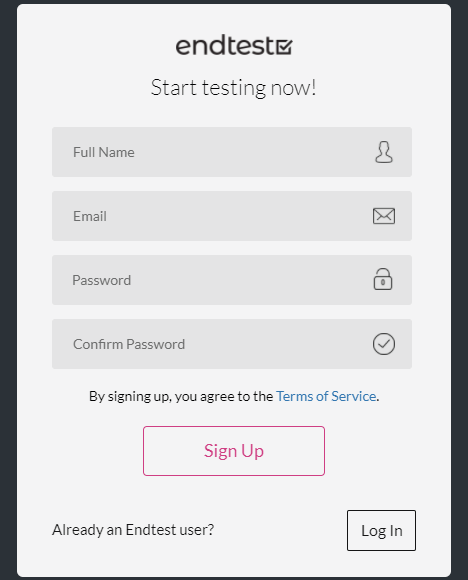 Recording Function
Once you open the Chrome extension, you'd have to select either the 'Start from here' or the 'Start from URL' and hit the 'Start Recording' button.
So Endtest.io will now record each and every step you take while performing the test scenario. If needed, you can even pause the recording at any given moment. Once you've finished your test scenario, head back to the Endtest.io Chrome Extension and click on the Stop recording button.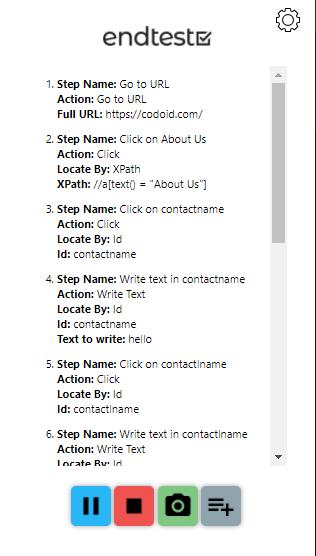 Endtest.io has some predefined settings from which we can choose different options based on the testing requirements and needs. These user-friendly options shown in the image make it even easier for us to use the recording feature with full accuracy.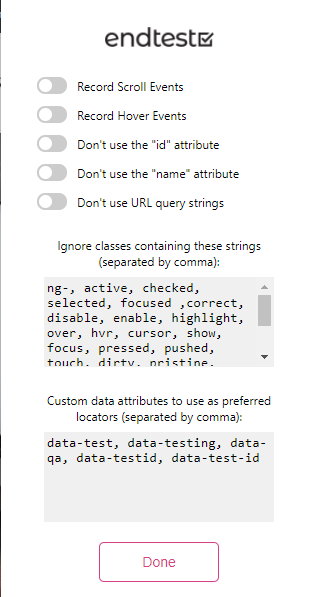 Test Case and Test Suite
So once the recording part has been done, you will be able to assign a name to the test case you just recorded. If you want to add the test case to an existing test suite, you can do so. If not, you can also create a test suite and add the test case to that.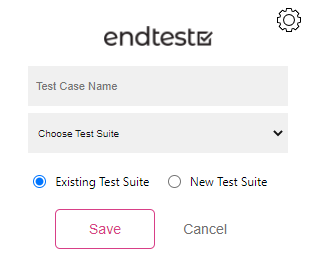 For the sake of explanation, we have named this test case as 'Codoid' and created a test suite by the name 'Demo'. Once you press the 'Save' button, you will be taken to the Endtest.io site's Web Tests page as shown below.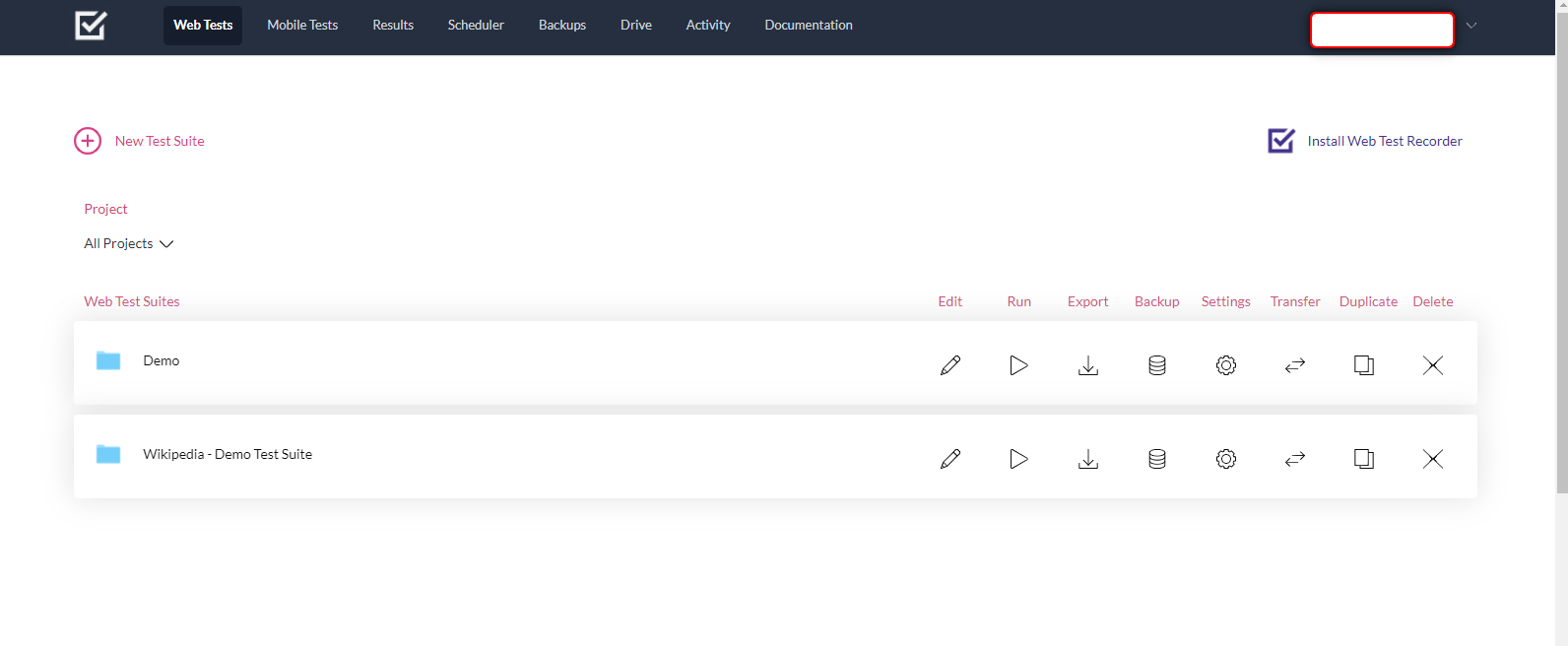 As seen in the image, there are various options such as edit, run, export, and so on. But since we're not trying to do any of that with the test suite now, let's just click on the Test Suite named Demo.

Inside you will find all the test cases that you have created under that particular Test Suite. In this case, we have created just one test case named 'Codoid'. So let's click on that to see the steps that were previously recorded.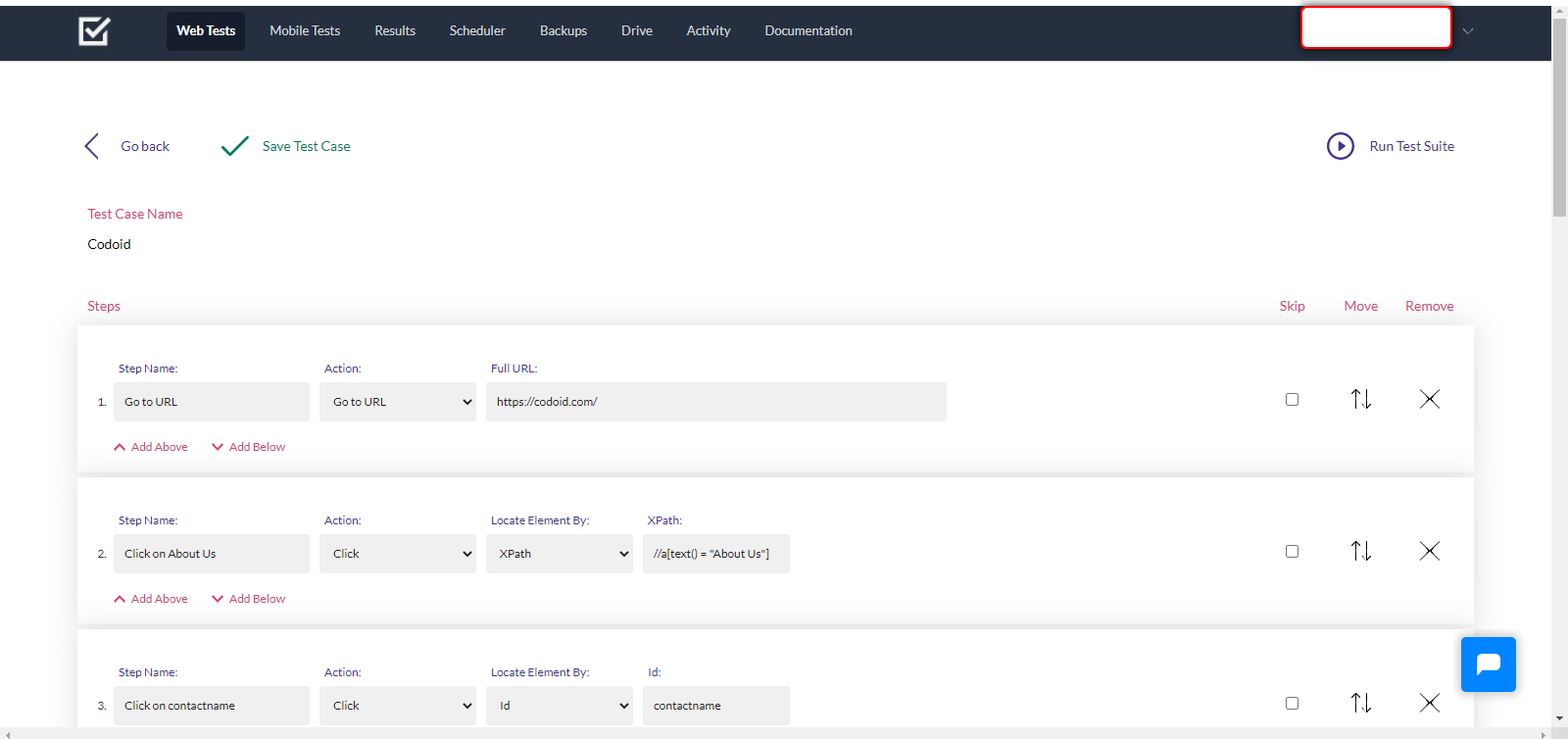 So it is evident here that the test case can be edited without any hassle as there are options to skip, move, and even remove a particular action which we had recorded earlier. In addition to such basic options, you can even edit the type of action that you recorded and choose the type of locating technique that you want to use.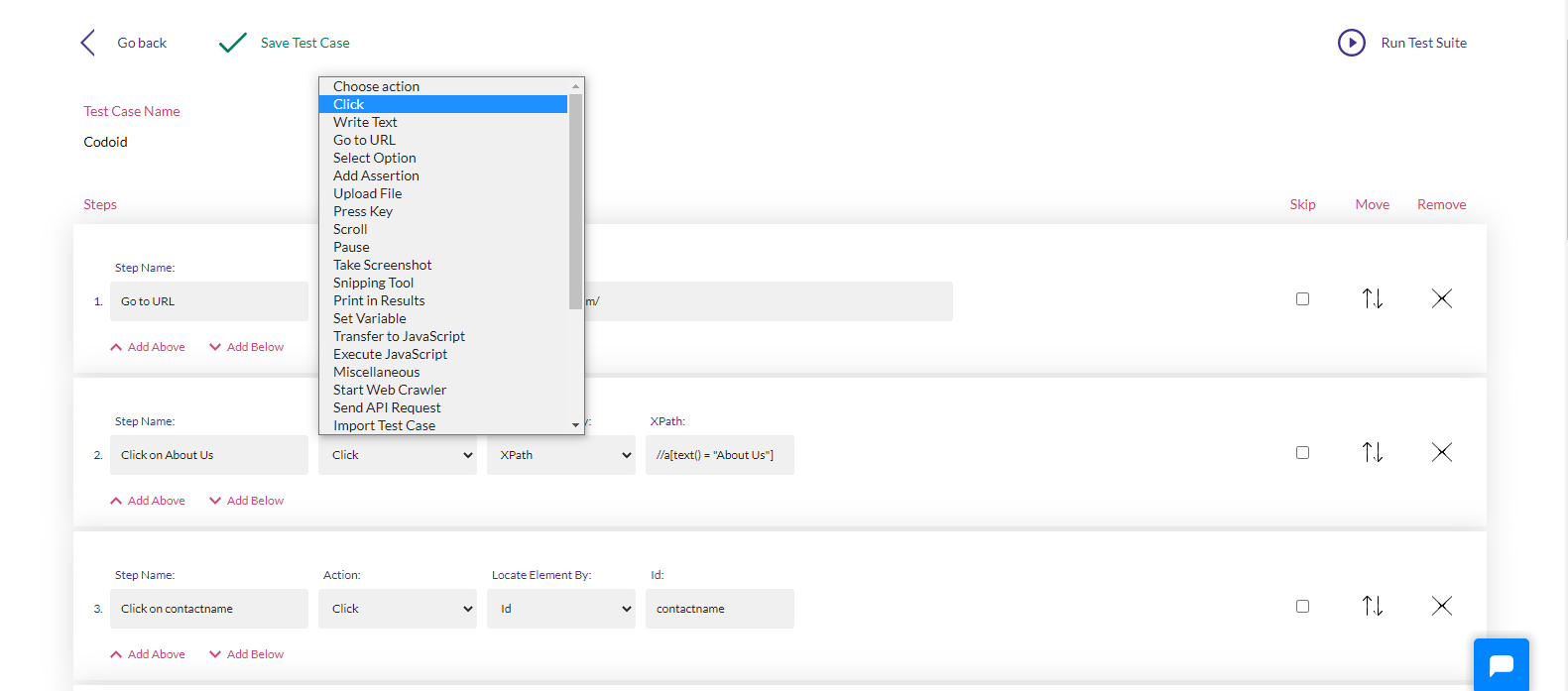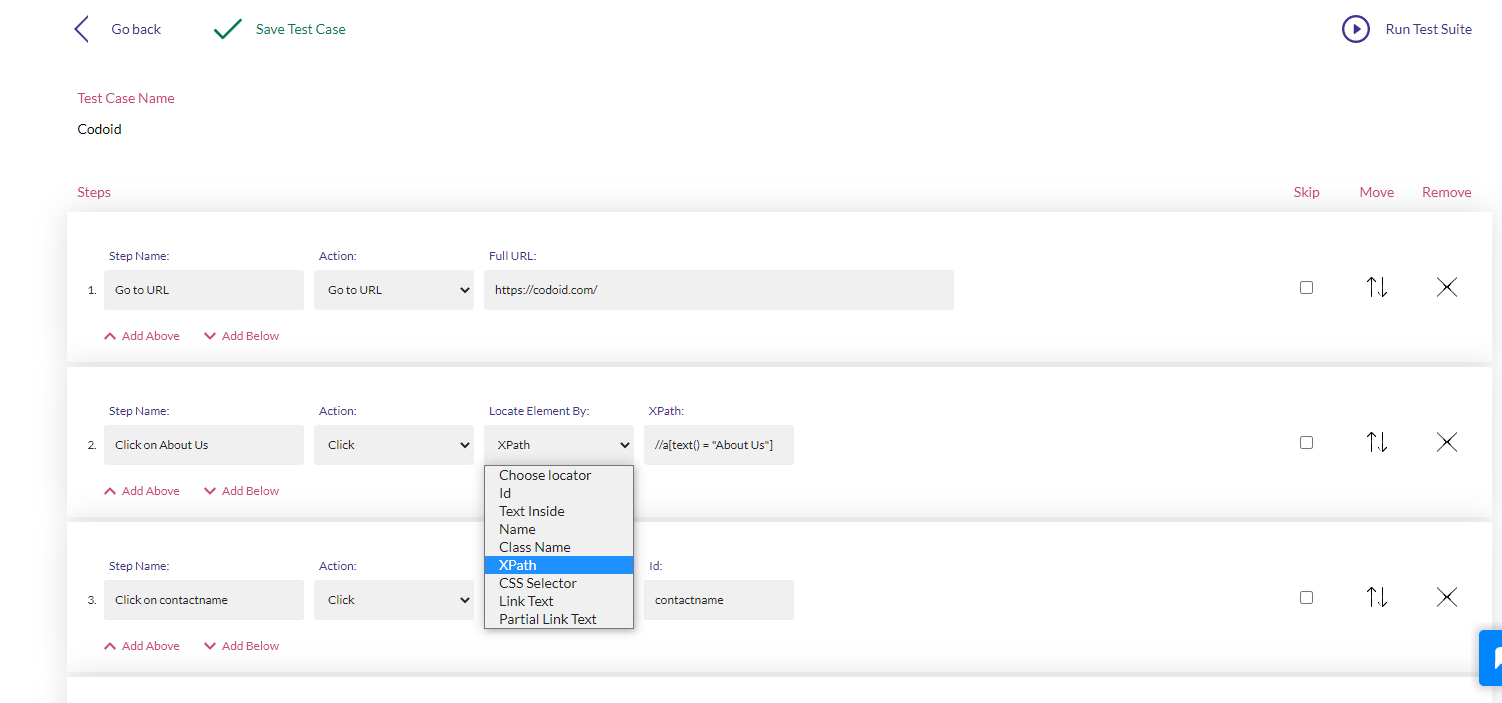 Conclusion:
With all such easy editing options and its ability to easily generate all the possible locators for the particular function in the application, Endtest.io makes it easy to write, edit, and scale automation scripts for even complex applications. In addition to that, you also be able to view detailed results of the execution, take screenshots, schedule the test execution, detect changes, and so much more. Here at Codoid Innovations, we are always focused on delivering true automation solutions that require no interference or supervision. Endtest.io is an automation tool that helps us achieve this target and enable us to provide our clients with top-notch automation testing services.