QA OUTSOURCING WITH CODOID
Codoid stands for delivering world class standards in QA outsourcing for companies seeking top quality software and user experience. As one of the leading software testing companies, we excel in on demand software testing, through which businesses gain complete benefits of an expert in this realm without the hassles, overheads and set up costs of an in-house team. Our expert team can help any organization in the launch, support, and QA management of your product – guaranteed to ensure that your product consistently works seamlessly and effortlessly. When you connect with us, you will be sure that we are the go-to outsourced software testing company for your business.
We work around the clock and with the latest software testing tools, technologies, and best practices, and our vast experience equips us to work on even the most complex projects and client businesses anywhere in the world. Your search for top quality software testing and QA companies ends here! Our clients are highly reputed and span a range of businesses and industries – our top quality outsourced QA testing has been widely acclaimed and recommended by them all. Our abundantly experienced team provides software and QA testing services that are at par with international standards – delivering meticulously written reports, agile models, and customized automated testing processes. Our forte is strict adherence to timelines and budgets, and our processes and method of functioning is transparent and agile – making us one of the most sought after QA companies across the globe. Given our years of experience and expertise in the realm of QA outsourcing, we understand industry specifics and are able to identity errors and bugs in the initial stages of a project. We are committed to ensure the completeness, accuracy, and efficiency of systems, projects, and apps, which in turn saves significant amounts of time, costs, and mitigates risks for your business.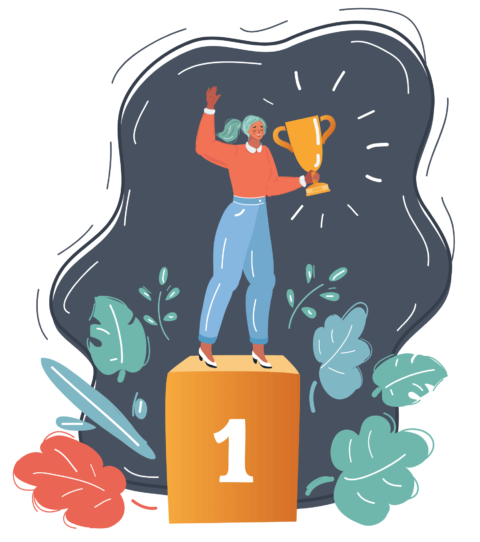 Top Quality QA is Us
Our in-depth experience and global exposure ensures that we deliver the best quality QA outsourcing services using the latest technology and experts, ensuring that you will never face the risks that are usually associated with a remotely working outsourced software testing team. Timeliness, customized solutions, and a team that is constantly improving through learning, allow us to remain frontrunners in the realm of QA outsourcing and software testing. Our team would be happy to help your business with the calculation of the number of hours required for the completion of the project, allowing you to plan your time and resources effectively.
Advantages of QA outsourcing to Codoid
1.

Flexibility in approach and cost models

2.

Agility and scalability allowing a quick increase in QA tools and resources

3.

Round the clock service by a highly proficient team of experts

4.

Specialized skills and in-depth experience

5.

Ability to train client's existing staff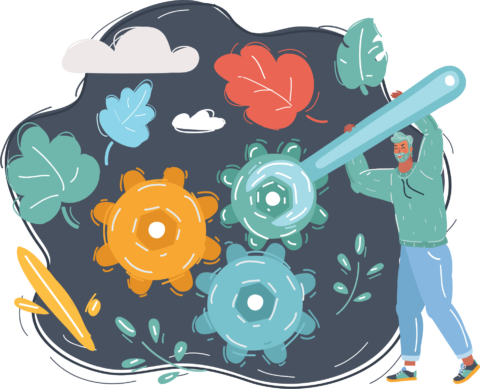 Areas of Quality Assurance and Testing Services
Functional Testing
Our experts ensure the enhancement of the quality of the software developed, and we cover test planning, Black Box testing, usability, and compatibility of the software, leading to seamless operation.
Mobile App Testing
We are specialists in testing a range of smart devices, applications, and operating systems, while staying abreast with the latest underlying technology ensuring that applications work seamlessly on both mobile and non-mobile versions.
Automation Testing
Our approach is meticulous, carefully planned, and methodical, which saves time and cost for our clients, while resulting in higher efficiency, superlative test productivity and widest coverage to include many industries and business types.
Performance Testing
We consistently strive to not just meet the expectations of our clients, but constantly exceed them in this realm. Our experts are adept at determining load capabilities of an application, putting together a robust test strategy, monitoring response times, defining resources required, and creating customized reports – overall a holistic and effective approach to performance testing.
Security Testing
Our team consists of experts in both commercial and open source tools, and can proactively look at security testing from the beginning of SDLC, which ensures that the web application does not remain vulnerable to the many possible risks. Our robust and comprehensive security testing process ensures that the software not only maintains optimum functionality but data remains secure as well. We focus on all-round security – authorization, authentication, confidentiality, non-repudiation, and more.
QA Outsourcing is Ideal
As one of the leading QA outsourced companies, we bring a fresh perspective to all your QA and software testing needs. Years of experience ensures that we are able to identify and rectify software errors and bugs early on, thereby mitigating several risks associated with faulty software. Our team consists of several proficient professionals with a wide range of experience in the realm of software testing, automation, analysis, and other quality control parameters. Your business deserves the best and we at Codoid are the go-to company for best in class QA outsourcing.