Testing mobile apps on real devices is a must. However, managing and procuring the required number of devices as and when need arises is a cumbersome task. At those instances cloud testing becomes imperative which reduces cost and mobile device management effort. In some cases you cannot use cloud real devices for mobile app testing. Let's see the benefits of cloud testing first and analyse when cloud testing option is not feasible.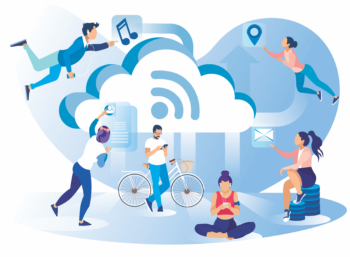 Testing on multiple versions
As a mobile app tester, if you need to complete the regression testing on multiple Android and IOS versions, then you will have to search and prepare the required real devices to kick start your test activities. If any of your devices does not have enough battery power backup, then you need to put the device on charger before commencing the testing. Leave the mobile device management worries to Cloud Testing Platform provider and concentrate on how to test your mobile app effectively. Your team waits for your regression testing feedback. You cannot say that "The devices are getting ready for testing". If you have cloud testing platform account like BrowserStack/SauceLabs, you can access any devices instantly.