Big Data is an emerging trend in technology that can enable businesses to customize their products/services in accordance with customer needs, which in turn would support sustainable growth. Several mobile app development companies are adopting the practice of using Big Data to enhance their apps and create meaningful strategies to improve their growth prospects, and contribute to the success of their clients.
With mobile phones currently being used by around 4.57 billion people worldwide, it is apparent that the use of Big Data technology can be exceedingly beneficial for a mobile app development company in present times. Big Data can make a significant contribution to the mobile app development process in the following ways: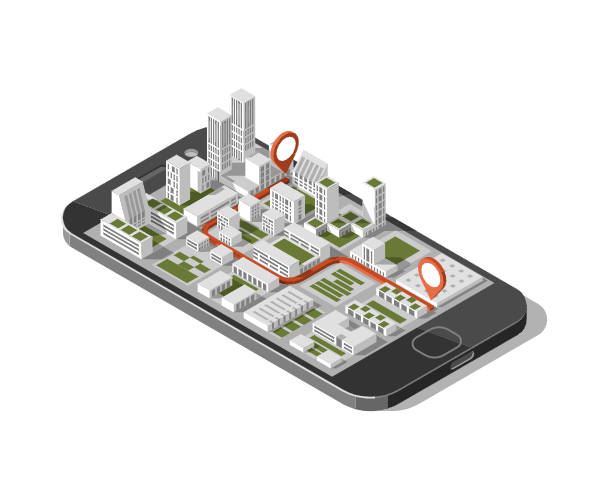 Powering Digital Transformation
Big Data is an efficient technology that can be used by app development companies to power digital transformation. These companies would be better enabled to cater to the needs of their customers, by extracting genuine data from a massive sea of unstructured data. By using Big Data analytics, app development companies can gauge the value of their own business data and prepare effective strategies for accelerated growth.
Providing Insight into Customer Preferences
With the help of Big Data, mobile app development companies can effectively assess the preferences of their customers. By allowing data to drive their business decisions, app development companies can keep pace with ever-changing market trends, technological advancements, and customer requirements. They can uncover hidden patterns and create apps suited to the needs and preferences of modern-day mobile users.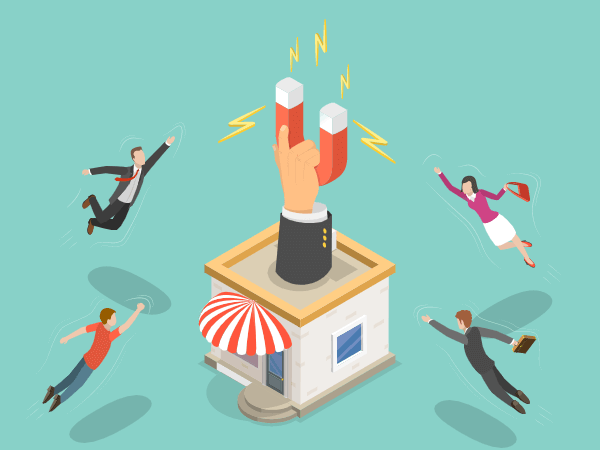 Supporting Creation of Futuristic Mobile Apps
Big Data can enable app development companies to build state-of-the-art apps that boast excellent performance and stimulate user engagement. With the mobile app market expected to touch $189 billion in 2020, Big Data can help app development companies create apps that offer personalized user experiences. By creating futuristic mobile apps that meet the emerging needs of customers, a company can gain and sustain a leading edge over competitors.
Improving the Current State of App Development
Mobile app development companies can utilize Big Data analytics for improving their present state of development. They can prepare effective strategies aimed at transforming customer experience, retaining clients, enhancing workflow, boosting productivity, reducing development costs, and increasing sales. Moreover, by using mobile application testing services, app development companies can utilize Big Data gainfully for organizing their database and improving app functionality.
Enabling an Analysis of User Experience
App development companies can gain a comprehensive understanding of the actual use of their apps by customers by employing Big Data technology. It would be simpler to carry out an all-encompassing analysis of user experience by evaluating user engagement for different features. As a result, they can identify the most useful and in demand features as suggested by customers, as well as make an in-depth analysis of the problem areas in an app. Based on this information, they can change the app design to augment user experience.
Providing Access to Real-time Data
Big Data gives app development companies the advantage of gaining access to real-time data related to the usage of their apps by customers. Therefore, Big Data technology helps companies assess the inclination of customers towards certain app features. Companies can fine-tune their apps by adding new features and deleting redundant ones, to improve overall customer satisfaction linked to the use of the apps. It is advisable to seek the help of a specialist QA outsourcing company to ensure the quality of their app from time to time.
Contributing to Advanced Marketing Campaign Designs
Big Data holds immense potential for the creation of successful marketing campaigns by mobile app development companies. It provides pertinent information to companies about content strategy, enabling them to forecast industry trends. Additionally, it also affords companies the ability to track the app performance data, learn about customer behaviour and design marketing campaigns that convey the right message about their apps to the customers.
Driving Increased Returns on Investment (ROI)
Big Data can facilitate mobile app development companies in modifying their marketing plans in order to increase their sales. Hence, Big Data analytics can lead to higher ROI for app development companies because they can evaluate their sales strategies by gathering large amounts of data on customers and employees. Companies can also get an insight into customer activities in their target markets and even expand their operations to new markets.
In Conclusion:
Big Data can steer the future of digital development by enabling app development companies to build avant-garde apps for mobile users. An effective use of Big Data can give app development companies the ability to manage the volatility of mobile apps in a proficient manner. They can analyse enormous amounts of unstructured data to interpret and identify the most sought-after app features and strive for user-experience perfection with their mobile apps for the future. Connect with us to fast track to the future.