Let's dive right in, 5G networks is an evolution of today's Long Term Evolution (LTE) technology. It provides exponential growth in bandwidth up to 100 times faster than existing cellular connections, while latency is in the 1-millisecond range. 5G test software, practices, tools, and protocols are being developed for the deployment phase of testing. Millimeter-wave and beamforming at super-high frequencies can cause obstacles due to propagation loss from environmental conditions.
Although Over The Air (OTA) testing is less consistent, it is more sophisticated because it is used frequently for conducted mode testing, which can't be done without distinct connection points. The number of RF channels will increase significantly, and channel emulation gets complicated with 5G in comparison to linear expansion in 3G/4G.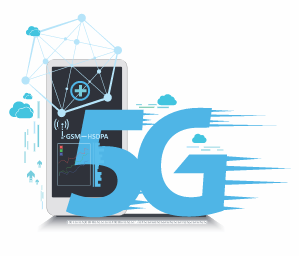 Importance of 5G Testing
5G will enhance everything from mobile broadband to the Internet of Things (IoT). Mobile App Test companies will benefit if their QA engineers develop systems for the next generation of wireless networks. With no cable access, devices must be tested through OTA testing. Various test challenges, including configuration, coverage, and repeatability, are faced by mobile app testing services companies.
5G components and devices must be tested with new techniques and methodologies. Multi-vendor wireless for 5G networks standard test architecture and measurement plays a crucial role in moving forward with design, characterization, configurations, manufacturing, and validation for hardware/software. Maintaining optimal performance through innovative 5G testing practices can keep you ahead of the game by minimizing chamber testing without compromising on test coverage and accuracy.
Challenges with 5G testing
Beamforming, mmWave and other applications create test challenges, for the QA team who must organize static tests on devices in active environments. QA Engineers must obtain accurate measurements so that the tests are efficient and cost-effective. Mobile terminals today have built-in antennas so a measurement connector would cause issues. Reverberation and anechoic test chambers perform OTA testing, and superior results from far-field measurements (FFM) on mmWave designs are achieved. The combination of beamforming and millimeter-wave utilization delivers 5G pathways and infrastructure.
5G Revolution Preparation
It is a complicated endeavor that requires meticulous planning and perfect execution. The application of an optimized 5G test toolkit within every deployment stage will guarantee success, but they might get compressed and overlap. 5G standalone (SA) mode configurations make the LTE coverage an anchoring technology because standardization of 5G test models is the key to building accurate test practices. Self-drive cars, Virtual Reality (VR), smart cities, and IoT are some of the innovations that are possible because of the 5G bandwidth and latency. The deployment of 5G networks means that requirements for standalone mode take shape, and the demand for cost-effective 5G testing tools increases.
Cost of Test
To control 5g Networks test costs, your QA team must decide which tests are a priority in the OTA chamber. A margin of error is possible when vital specifications in chipsets, devices, and carriers need large amounts of protocol tests. Verified protocol stacks that don't require RF measurements are tested without a chamber, and the success of 5G is due to the subsequent testing cost reduction.
Cost of Test
Test solutions need to be built on flexible and scalable platforms so that you can integrate extended capabilities when needs and standards advance. 5G networks should perform under a structured deployment as per specifications and operator roadmap. To achieve this, mobile testing services companies must create a robust environment across multiple industries within the business. It should be built with a reliable QA team well versed with the 5G technology, like the one we have at Codoid. So, if you're looking to employ the best QA company to solve your 5G Networks integrated testing, submit a request form on our contact page.