Difference between eLearning Testing and Application Testing The job of a software testing company is to test any software program for how stable, efficient, functional and useable it is. Within the job description of a QA company fall several different types of testing such as automation testing, eLearning testing, mobile application testing, ETL & data-centric testing and performance testing. It falls to a quality assurance services provider to improve product quality, add value and give businesses commensurate returns on their investment. We look at two testing modalities that businesses commonly require QA testing for – eLearning and app testing – as well as the difference between the two.
What is eLearning testing? A QA company would be called upon to test an eLearning program mainly to gauge its 'learnability'. The aim is to ensure that a student or educator would be able to easily navigate the program, access the course material and get help with understanding and internalising concepts.
Earlier, CD-ROM based learning programs proliferated the market, where now there is a huge diversification in the eLearning space offering users many more options. There are web based learning courses including SCORM (shareable content object reference model), flash based applications and server based learning management systems to choose from.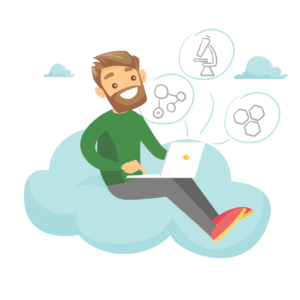 A QA testing company would frequently be called upon for eLearning testing particularly owing to the high level of digitisation of the education system. The easy availability of the internet data and a device in every hand has resulted in an exponential growth in the eLearning space. This makes it imperative for QA services to ensure comprehensive testing to facilitate defect-free products that dovetail with customer requirements and ensure a faster time to market.
What is app testing? Companies providing QA services are most frequently called upon to test applications for the web, PC, mobile phone and other devices. The aim is to find any errors in the software, detect vulnerabilities and save on development time while lowering costs. Apps are created for assisting with specific business tasks, for entertainment, leisure, fitness, gaming etc., and may have a wider range of uses and users than eLearning programs.
Difference between eLearning testing and app testing While both types of testing do appear similar there are subtle differences in the approach to both types of testing. Both types of testing benefit from the input of a software testing services provider who would be able to examine the software from a fresh perspective; sans bias and with a tester's rigour and eye for potential problems. Testing is important also to ensure that there is no hindrance to end user experience. The test team would employ different manual and automated methodologies to detect current as well as potential lacunae and glitches. Testers also perform the invaluable task of testing the software for compatibility with various platforms and devices to ensure workability.
Whether it is eLearning testing or app testing, roping in the experts is always advisable. This is because a one size fits all approach cannot work for every scenario. Each testing process has to be approached individually and a unique testing process must be decided upon for the best possible outcomes.